Pay your global hosts faster, with the payout methods and currencies they prefer. Collect tax information, calculate withholding for hosts around the world, and and automate payouts to 210+ countries and territories in 130+ currencies.

The hardest part of your accounts payable process just became the easiest with Trolley.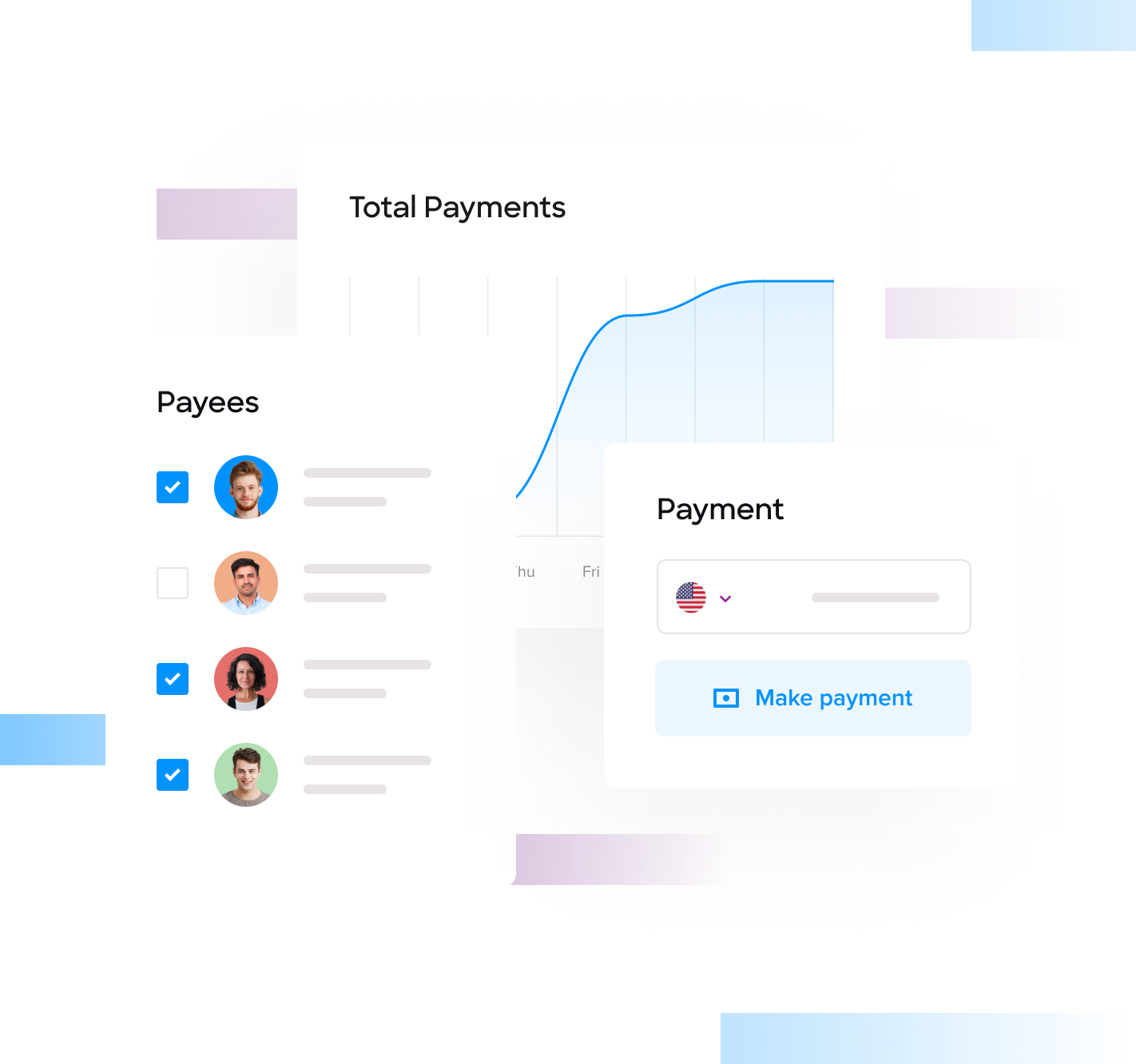 "Trolley reduced our overhead for Accounts Payable by 90% by automating payouts, collecting tax details, and handling currency conversions on the fly."
Payout to 1 or 1,000 hosts in 1 click
Trolley's mass payouts tool makes it easy to pay hosts as easily as sending an email. Scale up your accounts payable with your business, no matter your size.
Automate tax compliance for hosts
Automatically collect tax forms and withhold the correct amount of taxes based on every host's country of residence. We keep all your records and withholding levels up to date so end-of-year filing is a snap.
Keep your hosts happier by paying them in their own currency, faster and more conveniently than via bank transfer or money order. Happy hosts stay with you longer, improving your catalog.
The worst part of paying global hosts is tax compliance
The United States has treaties controlling how much tax needs to be withheld in dozens of different currencies to scores of different countries all over the world. Keeping up to date on the current policies and finding a fast, reliable way to send money every month or every quarter takes needless hours. Speed up your payouts with Trolley.
A single platform to fuel your growth
Offer a seamless look & feel. Every stage of the recipient experience (portal, widget, emails) can be branded with your colors and logos to build your reputation, not ours.
Make payment easy. Trolley offers the most options for your contractors (Bank transfers [ACH/EFT/SEPA], PayPal, SWIFT wire), keeping your contractors paid & happy.
Don't miss out on opportunities because of geography. Localized in 38 languages and paying to 210+ countries, your talent pool just got a whole lot deeper.
We take security very seriously. Hosted on AWS (SOC 1, 2, & 3 + ISO 27001/27018), Trolley uses end-to-end 256-bit SSL bank-level security, & requires 2FA for all users.
Trolley is privacy-compliant
We know data management best practices and regulations. Did you know, we're GDPR, CCPA, PIPEDA, DPA, & the EU-U.S. Privacy Shield Framework compliant?
Trolley is backed by top investors
We're backed by some big names in FinTech. Trolley's investors include former PayPal President Scott Thompson and investment firms Pace Capital & GreenSky Capital Inc.
Integrate, onboard, schedule, pay, communicate, and comply—all from the Trolley platform & API—with little effort required.