How Global Language Services Company MLC Streamlined Their Payouts with Trolley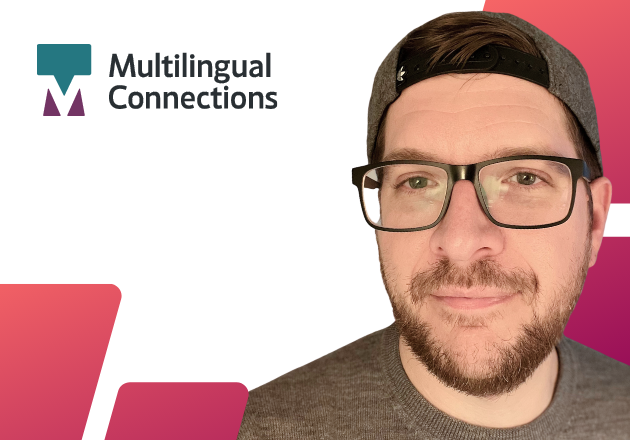 countries where MLC pays freelancers
per week saved by MLC's talent management team
reduction in annual fees by switching to Trolley
Freelance translators, transcribers
The advent of robust digital communication tools and the recent global pandemic have underscored the importance of forging strong connections and showcased just how valuable those relationships can be. Regardless of what industry you work in or the type of business you conduct, it's important to think about localizing your content so that you and your team can strengthen cultural bonds, communicate seamlessly and mitigate the risk of confusion.
That's where companies like Multilingual Connections come in. They know how international organizations work - after all, their team of 25 full-time employees is dispersed across the globe, from Guatemala to South Korea. A language services company, Multilingual Connections (MLC) offers services like translation, transcription, qualitative research support, voiceover, and subtitling across a wide range of industries, from government to higher education to film, media, & entertainment - to name a few.

It takes real professionals who understand the nuanced differences between languages to accomplish this, and MLC's strength lies in the robust network of linguists they've built. Boasting thousands of freelance language professionals in over 100 countries, the workloads of these freelancers ranges from those who complete one-off assignments to those who work for MLC almost exclusively. This means that at any given time, MLC is sending a diversity of payments (in terms of payment type and quantities) around the globe.
People in different countries may have different expectations of what a money transfer is and how it works, so it's great that Trolley helps us operate in a way that's familiar to them.
— Ted Jackson, Operations Manager at Multilingual Connections
When Jill Kushner Bishop founded Multilingual Connections in 2005, she faced many difficulties in trying to pay her linguists. In one particular instance, she recalls a freelancer in Panama who needed a timely payment in order to pay her bills that weekend. "I remember physically having to go down to a Western Union bank to send a wire…it was very stressful for me because I wanted to do the right thing for someone who'd already done work for me. I just wanted to get her paid."

Kushner Bishop and the entire MLC team know that the work of their linguists is critical; they also know that there can be a lot of vulnerability associated with freelancing. That's why they have always strived to make payments easy and quick: because it demonstrates a level of respect they owe to the people they work with.

They started looking into payouts solutions pretty early in the company's history, simply because of the sheer amount of time that was being wasted sending payments through individual banks.
Eventually, the MLC team found and started using a different payouts platform, but MLC's Operations Manager, Ted Jackson, knew pretty quickly that this software wasn't cutting it. Recipients were confused about how the fees were being determined, and for the MLC team, a lack of clarity around types of currencies and payments that they could send led to confusion around who they could employ.

On top of all this, the MLC team found it difficult to get support when they needed it. When their account representative left the payouts company, they were left to rely on the help system, which did not feature live chat, only a general email. There was no human to contact directly, and this posed a massive challenge because many of MLC's questions were payout specific and coming directly from the linguists they relied upon to deliver their core service.
"It just didn't feel like our old payouts provider cared about us. Now that we've switched to Trolley, we have access to friendly support when we need it, instantly. That open line of communication is invaluable!"

- Ted Jackson, Operations Manager at Multilingual Connections
Most Operations Managers wear a lot of hats, but Jackson explains that one of his main responsibilities was streamlining accounts payable/receivable, as well as bookkeeping. When asked about how MLC handled their end of year taxes before Trolley, he laughed and said: "it was messy."

There was no process for updating W8/W9 forms, and they relied on each individual freelancer to provide the most up-to-date information when needed. The old system also didn't sync with Quickbooks, so their accountant had to download information manually.

"There was so much room for error," says Jackson. "For example, people would change addresses and not tell us, so every year we would have forms coming back with errors from the IRS and we wouldn't know what to do with them."

MLC ultimately wanted to streamline their payouts and tax compliance processes, but they didn't want to do so at the cost of their freelancers' end user experience.
When someone from the Trolley team got in contact with Jackson, the timing could not have been better. He saw the demo and was immediately impressed with the interface.

"After the demo, I couldn't wait to get in there and start poking around," Jackson recalls. "The sandbox environment was impressive. Since we're a small business and we often need to test things out, it was great to be able to check things out from the recipient side and make sure the experience was as clean and easy as possible for our freelancers." Jackson admitted that he was nervous about switching to a new platform because "so many things can go wrong. I kept thinking, 'What if we miss payments? Would our freelancers be upset about having to switch payouts providers again so soon?'"

Luckily for MLC, the integration with Trolley was very smooth. After about a week, they were up and running with all the integrations they needed. For example, "it's very seamless to pay through PayPal," says Jackson. "There's no additional step - you pay directly from Trolley through PayPal and it's processed quickly."

Thanks to the local payment options offered by Trolley, both MLC and their freelancers feel significantly more comfortable when payday rolls around. "We used to have to send clunky wire payments to a lot of places, but now we pay Australians the way Australians are used to getting paid. People in different countries may have different expectations of what a money transfer is and how it works, so it's nice to be operating in a way that's familiar to them."
"Our linguists love getting paid in the currency of their choice. Plus, the fees they pay to receive their funds are considerably lower now!"

— Pablo Estrada, Director of Talent and Technology at Multilingual Connections
On the tax side, Jackson really appreciated Trolley's TIN matching process, which happens every week against the IRS data and significantly reduces the margin of error for tax compliance.
Remember the lack of support MLC was getting from their previous payouts provider? The MLC team has noticed a major difference since moving to Trolley. Ted says: "The live chat saves me so much headache. Being able to log on and have a friendly person there and answering questions is invaluable; just knowing someone is working on it helps me with my workflow. Plus, I appreciate that that line of communication is kept open - in fact, I even got to know some of Trolley's Customer Support Team by name!"

He appreciates how Trolley's tax module is available in several languages because it helped ease the stress that so many freelancers, most of whom hold several contracts and complete work for multiple organizations, associate with tax season.

The first year, all MLC needed to do was ensure that the payments that were already sent prior to onboarding to Trolley were uploaded into the Trolley system, then make their payments through Trolley for the rest of the year.
"It almost felt too easy at the end of the year to send the tax forms. I loved that you could also see who Trolley thinks needs to receive a form and where it's optional."

— Ted Jackson, Operations Manager at Multilingual Connections
Jackson estimates that Trolley saves him at least 20 hours a quarter just in tax prep work.

Trolley also saves the MLC team a ton of talent management time - at least 4-5 hours per week, to be exact. While they used to have to collect individual forms, check them over, and answer questions from their freelancers, it's all automated now.

When it comes to financial savings, the MLC team is saving roughly 50% per year on platform fees alone. "We're not paying fees to Trolley for PayPal transactions, which is a huge weight lifted," says Jackson. "It's a much better value overall."
Trolley has given the Multilingual Connections team peace of mind knowing that their freelancers are satisfied with the experience of using their payouts tool.

According to Estrada, who oversees recruitment and vendor management efforts, Trolley consistently receives high scores on their satisfaction surveys. These surveys are sent to their freelancers every quarter, and are meant to help the MLC team learn more not only about their experience working for them, but also how they feel about the tools they use.

Estrada has directly seen an impact on his team. "The vendor management team used to receive lots of requests related to payment processing. Since we started using Trolley, we haven't handled any payment complaints!"
Trolley springs into action for GigSalad & 20K payees
Draft cuts writer payout work to a few minutes per week
Paying freelancers just got easier with Trolley